Al Rapoport
Manager/Senior Mortgage Loan Originator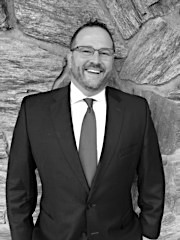 Born and raised in New Jersey (and a huge dog lover!), I graduated from Montclair State University in three years, earning the honor of being on the Dean's List while also working 50 hours a week. When you come to me for your mortgage, I will utilize that same work ethic and dedication to excellence to deliver the successful home financing results you deserve.
I started in real estate during college, working alongside my dad, who was a real estate appraiser. I learned a lot about that business from him before starting my own mortgage career in 2004 and opening my own mortgage brokerage in 2005. We survived the subprime crash and later became part of another larger company. Since then, I have both originated loans and managed large offices, including most recently being a co-manager for The Carbon Team, which closed in excess of $1.2B in 2020.
My team and I strive to provide a stress-free mortgage process. I do my best to take a complete and thorough application up front so that I can foresee any potential obstacle, and then I put together a game plan to work through that issue. Buying a home is perhaps the largest purchase you will ever make, and the person you are working with needs to treat it that way by offering expertise and clear explanations. I advise my clients based on what I would do if I were in their shoes, focusing on long-term thinking over short-term gains.
With decades of knowledge about a variety of residential home financing scenarios — particularly in handling appraisals that fall short of the purchase price, as well as navigating the intricacies of condo financing — I define success as complete customer satisfaction. That criteria is key to my dream of continuous growth for The Carbon Team in both volume and efficiency, as well as constantly improving the client's experience