Youssef Abdelhalim
Manager/Senior Mortgage Loan Originator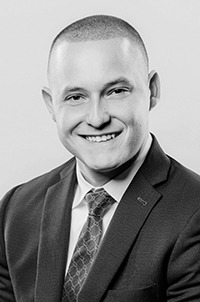 I believe a strong relationship is the key factor in satisfying a customer's wants and needs. I'm both competitive and compassionate, two factors that lead to undoubted customer satisfaction and dreams turned reality. Give me a call, I would love the opportunity to work with you and your family.


I know that buying or refinancing a home is the biggest financial decision of my clients' lives. That's why I make it a point of mine to consult with clients throughout the entire loan process, so you are well educated and an active participant in the transaction.


I have an extensive background in all facets of mortgage lending and assisting my clients with many different needs, whether you are a homebuyer looking to purchase a new home or a current homeowner looking to benefit from refinancing. My expertise includes Conventional, Jumbo, FHA, VA, USDA, Renovation and Reverse loans.


I also make a point of keeping up with the latest financial and industry trends, as well as state and federal regulatory requirements, so that I can serve as an informed advocate for my clients.


My focus is on not merely getting my clients a loan, but finding the best possible loan for them.